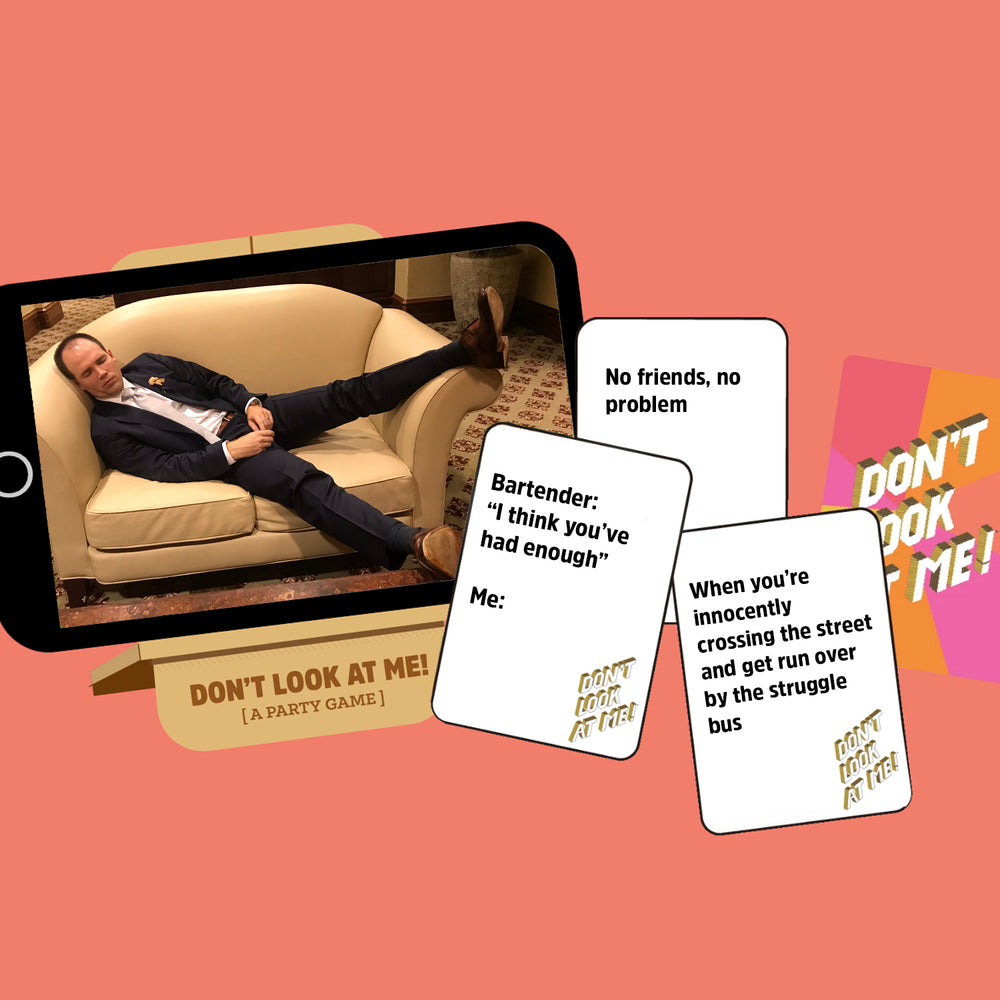 Don't Look At Me!
FREE Online Edition
Games are more fun with your own face! Know all those stupid photos on your phone? Time to put them to use.
Find all those silly and incriminating photos to match with our equally silly and incriminating captions. It's a great way to relive your finest moments and roast your friends.
Play with your roomies IRL or send the link around for your next virtual happy hour.